WHERE CAN YOU RISK AND FAIL IN ORDER TO TRULY GROW, 
IN A BIZ  THAT NOW FOCUSES ON INSTANT RESULTS AND 90 min. WORKSHOPS?
NYC:
begins February 23 , 2015
MONDAY EVENINGS  7 – 11:00pm
with Caryn West 
NYCDA 39. W. 19 St. 3rd floor
 early enroll by Feb 9,  for 20% off first 8 weeks
New enrolled actors  begin:
 ( Tools we use:  actions/ tactics/  exercises / dramaturgy lecture )
LA : ON HIATUS til July 2015
co-taught by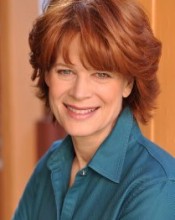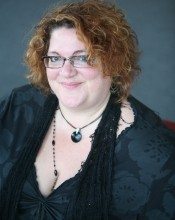 CARYN WEST  Acting Coach/Actress/Director   the only teacher selected only both coasts as one of  "THE BEST AUDITION COACHES" Backstage West & East polls  ( bio on name links)
and            
in LA only:  JESSICA KUBZANSKY  Director/Co-Art. Dir.  the Theatre@Boston Court     Recipient of the Los Angeles Drama Critics Circle's 2014 "BEST DIRECTION" Award and "Margaret Harford Award for Sustained Excellence in Theatre"
( Jess is on hiatus with a very busy directing schedule )
---
Our class is philosophically designed to allow you the time and space to really delve into a script,  explore a character for a few weeks without expectation of a "performance" ; to venture into choices that might not be sure bets, to risk and fail in new modalities and really stretch: Strengthening your work ethic, reevaluating preparation and encouraging imaginative choices. Risk, fail and grow with roles that stretch you out of your comfort zone. It's about you and real working standards.
We want you to gain tools you can use in any medium to be a better storyteller and actor. We give you a script analysis system that galvanizes your choices and makes you stand out because of focus, high stake choices, and deep insights into character. Did you know you get to work on your scene every week?  And both an esteemed director and an actor coach/working actress are your teachers.
---
Class Agenda   4-6 scenes per class,  limited to 18! Expect to work nearly every week, this is not an observation class where you watch more than work.    FREE AUDIT SIGN UP HERE
Warmups: Meditation and Body/Vocal warmups for better diction and projection, yes even for camera work
Dramaturgy- what is the event of the scene, function of the character in the storytelling
Script analysis- really breaking it down, the clues
Rituals, Secrets and Lies of a Character
Pursuing Actions
Character Private Moments- finding behavior not dependant on text
Comedy Dynamics
Physicality
Genre/ Style Work
Your "Mojo"- Truth, Memory, Substitution, Experience, Intuition
Risk taking- acquiring a new creative skill
Class exercises, trying out scary  brand new skills, centering and being present
The Walk : Character & Intentions in Physicality and Energy and Focus
Etiquette and Rules of the World your character is in
the Invitation to fail without recrimination in the pursuit of new paths and to break out of type casting
(Incoming students need to attend a one hour orientation about Script analysis and Preparation tools- usually held  one hour before a regular class)
SCENE STUDY POLICIES AND EXPECTATIONS HANDOUT
Tuition : $250 Monthly fee  (due in check or cash at first class of the month or  through PayPal) early enroll by Jan 15 for 20% off first 8 weeks
8 week minimum commitment,  Interview / audition and industry referral required
Currently accepting appts :  c  818.693.4625 or    Email Us! with pix/resume URL ( imdb or actors access)